The Inn on Negley' s Brunch is served daily, by reservation only, from 9am to 1pm in our Ferwood Dining Room. We serve locally roasted coffee from La Prima Espresso Company and an extensive list of artisan teas from Harney and Sons.
Your meal begins with seasonal fruit and our delicious house-made pastries. Our chefs offer a selection of seasonally inspired sweet and savory entree options. Some examples are presented below. Please inform us of any dietary restrictions when you make your reservation so that we may try to accommodate them. We also offer eggs any style and healthy options.
We end your meal on a sweet note with a small dessert from our High Tea selection. We're sure you will find our brunch to be a relaxing alternative to the rush of a busy restaurant.
Examples of Seasonal Brunch entrees:
Lemon Souffle Pancakes with lemon curd, fresh figs, and pistachios
Baked Eggs with caramelized onions, hickory smoked bacon, cheddar, and chives
Soft Scrambled Eggs with smoked trout, roasted tomato, capers, and everything bagel spice
Cinnamon Brioche French toast with Grand Marnier, Nutella, and caramelized bananas
Spring Vegetable Hash with poached eggs, Spanish red pepper sauce, and Manchego cheese
Belgian Waffles with blueberry rhubarb sauce, almonds, and Paul Farms maple syrup
Inn on Negley's House Made Granola with vanilla Greek yogurt and fresh berries
Stone Cut Oats with dried fruit, cinnamon, brown sugar, and your choice of warm mil
For Parties for 10-14 that are not Events: A Credit Card will be required to make the reservation. We request a final headcount the week of and any reduction or cancellation within 48 Hours of the reservation time will be subjected to a 30% fee per person not in attendance. 
The Best Hot Chocolate in the City!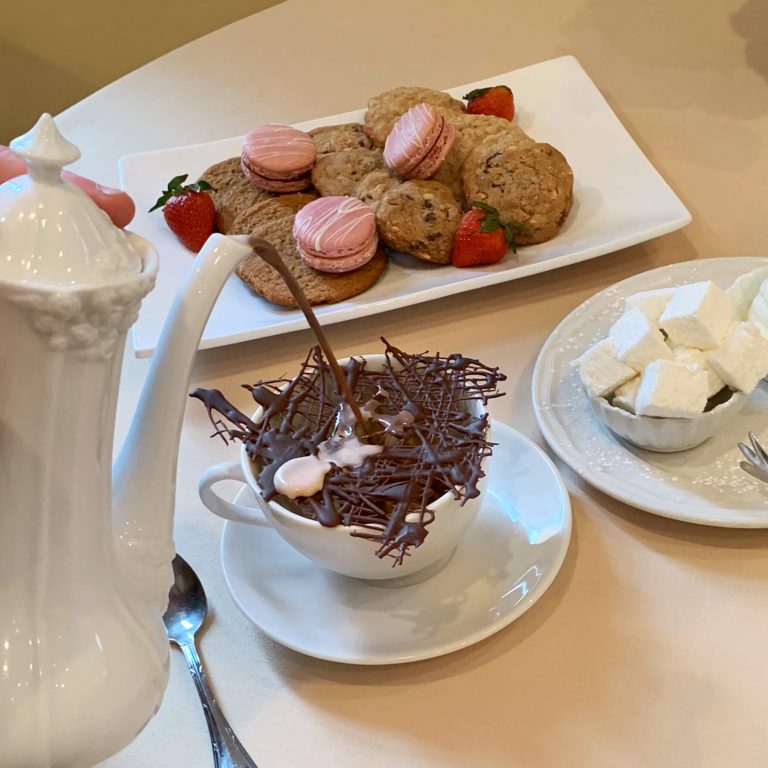 This velvety elixir of rich hot chocolate is made with Callebaut, Belgian's finest chocolate, and steamed milk.  Your hot chocolate arrives in a traditional French hot chocolate pot. After it's served tableside, the hot chocolate is poured into a mug topped with a dark chocolate lattice and a homemade marshmallow with sweet whipped cream nestled alongside. As the hot chocolate is poured, the chocolate lattice melts into the cup and the marshmallow makes the already-dreamy drink a creamy masterpiece. Perfect for adults and children!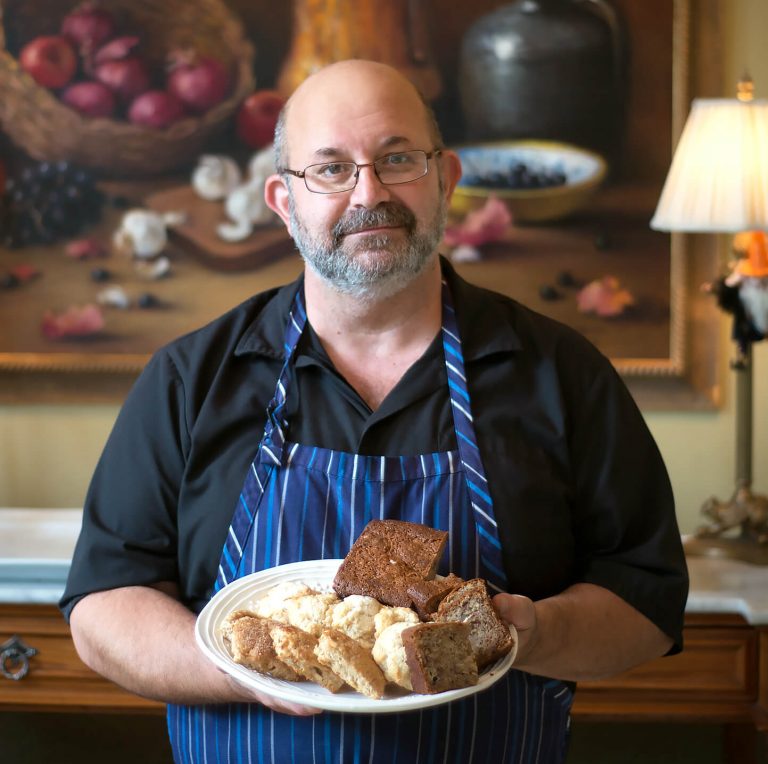 Albert has been the Head Chef at the Inn on Negley for over 19 years. Prior to that he worked at several fine restaurants including; Cafe Allegro on Pittsburgh's Southside, Kaya in the Strip District, All in Good Taste, and Fresh Catering.
Albert is a Pittsburgh native and lifetime resident of the city – from the Bloomfield area. Albert studied Culinary Arts at the Pennsylvania Institute of Culinary Arts, graduating in 1990.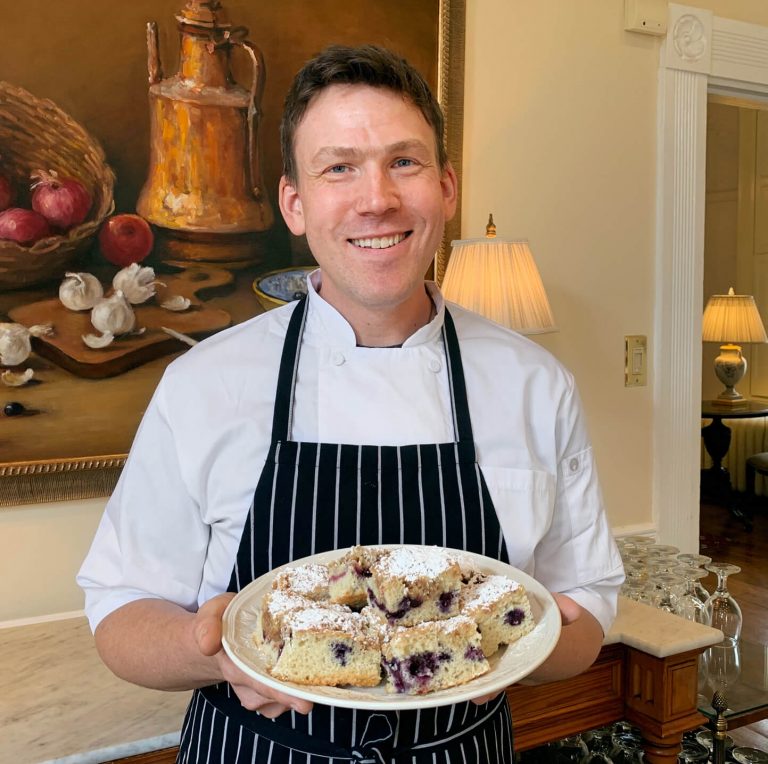 Nick trained at the Pennsylvania Culinary Institute and has been cooking professionally for over 20 years. After obtaining his degree, Nick worked as Head Chef at Pittsburgh's premier event planner, All in Good Taste Productions – as well as acting as Private Chef for a prominent family in the Pittsburgh area. Nick has been a part of the team for two years, and brings his extraordinary culinary talent to the Inn.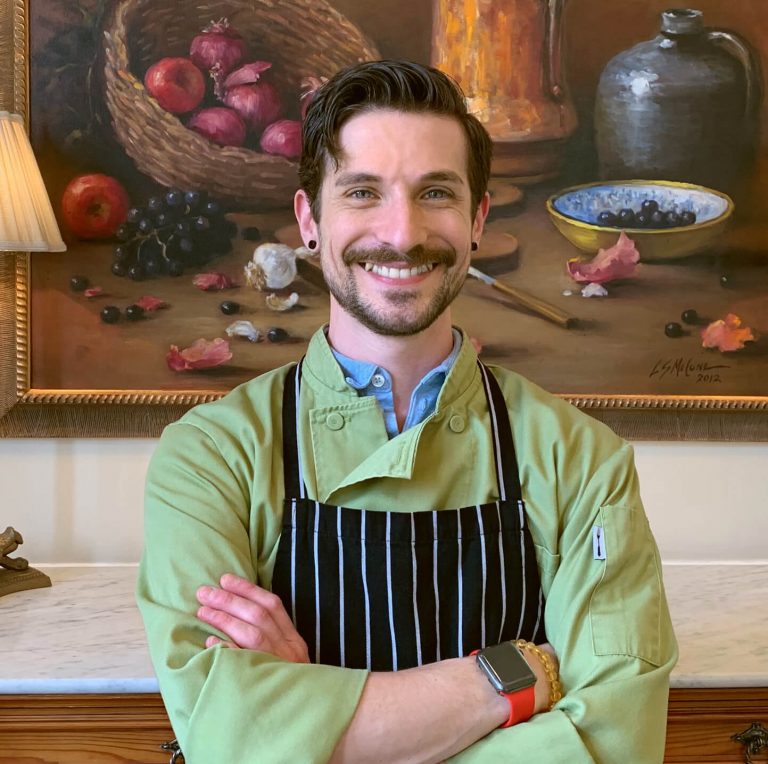 Chef Josh Catone has been working in the bed and breakfast business for over 10 years, acting as Executive Chef of The Murphin Ridge Inn in Adams County, Ohio for 5 years before moving back home to Pittsburgh. He's been with the Inn for 3 years, managing front-of-house operations and serving as an integral part of the culinary team.