Not Just an Ordinary Breakfast
Each morning our professional chefs prepare seasonal entrees and an expanded gourmet continental breakfast using only the freshest locally purchased ingredients. Our chefs excel in serving delicious, non-processed gourmet dishes that demonstrate their considerable cooking skills. Our baked goods are made by hand and are preservative free. We take pride in serving our guests healthful, unique and delicious meals.
Breakfast is served in one of our two dining areas. The original circular dining room seats up to six. Our Fernwood room incorporates smaller tables for individual seating or may be arranged for larger parties. Additionally, guests may choose to have breakfast served en suite for an additional charge.
Inspiring breakfasts are served regardless of your dietary restrictions. With advance notice, the chef will adjust the entree to meet dietary restrictions and personal needs.
The Inn proudly features La Prima Coffee, custom roasted in Pittsburgh's historic Strip District, Stash brand tea's and locally produced (and growth-hormone free) Turner's Dairy Milk.
And so much more …
Additional dining services such as Brunch and High Tea are featured daily. Lunch and dinner are available as individually planned occassions. Our chef will work with you to create one-of- a-kind menus for your special occasion.
Examples of weekday breakfast offerings:
Fresh fruit medley
Daily breakfast pastry examples; banana bread, apple hazelnut muffins, Nutella muffins
2 eggs any style, with herb potatoes, toast and choice of breakfast meat
Daily omelette, chefs choice seasonal vegetables and artisan cheese with herb potatoes, toast and choice of breakfast meats
Inn on Negley signature grand mariner French toast with with berries and Paul family maple syrup
House-made granola with Greek yogurt or your choice of milk and fresh berries
Examples of weekend breakfast and brunch items:
Baked eggs with spinach, roasted tomatoes, feta and mint
Frittata, roasted butternut squash, shiitake mushrooms, caramelized onion, pecorino cheese
Quiche with leeks, ham, roasted peppers, gruyere cheese
Cinnamon brioche French toast, raspberry sauce, fresh berries and almonds
Buttermilk pancakes with granola and bananas, Paul farm maple syrup
Lemon soufflé pancakes, lemon curd, raspberries, hazelnuts, pail farm maple syrup
Poached eggs on buttermilk biscuits with ham and pimento cheese
To schedule an appointment with one of our chefs, please call (412).661.0631. (Eastern Time) or email us at info@innonnegley.com
Chef Albert Cappucio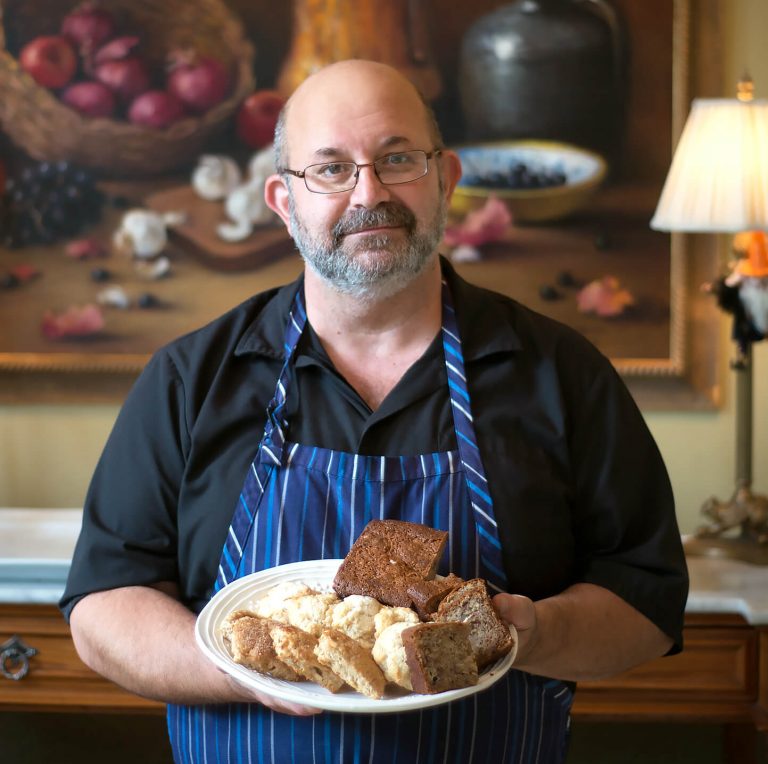 Albert has been the Head Chef at the Inn on Negley for over 19 years. Prior to that he worked at several fine restaurants including; Cafe Allegro on Pittsburgh's Southside, Kaya in the Strip District, All in Good Taste, and Fresh Catering.
Albert is a Pittsburgh native and lifetime resident of the city – from the Bloomfield area. Albert studied Culinary Arts at the Pennsylvania Institute of Culinary Arts, graduating in 1990.
Chef Nick Krug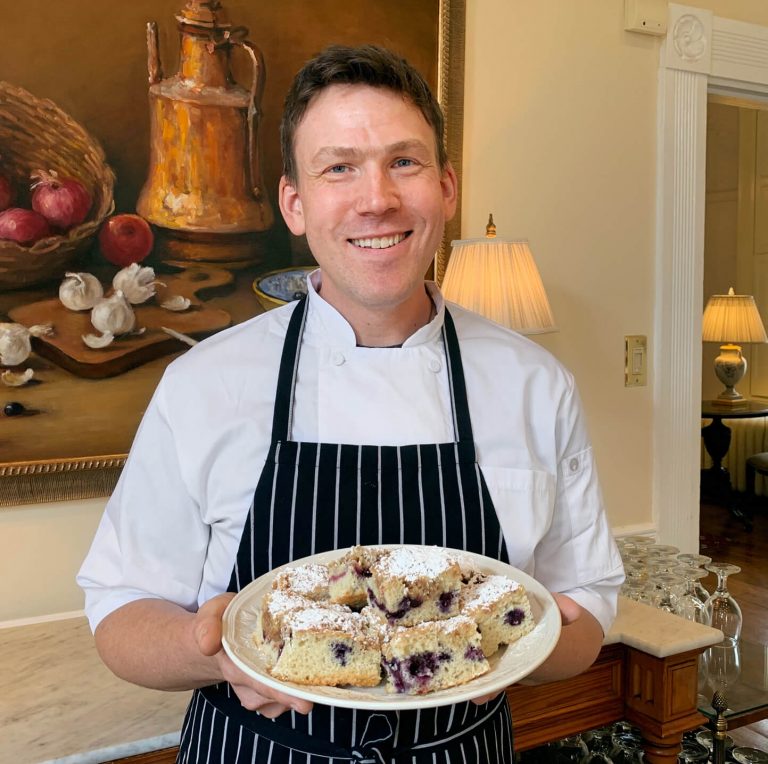 Nick trained at the Pennsylvania Culinary Institute and has been cooking professionally for over 20 years. After obtaining his degree, Nick worked as Head Chef at Pittsburgh's premier event planner, All in Good Taste Productions – as well as acting as Private Chef for a prominent family in the Pittsburgh area. Nick has been a part of the team for two years, and brings his extraordinary culinary talent to the Inn.
Chef Josh Catone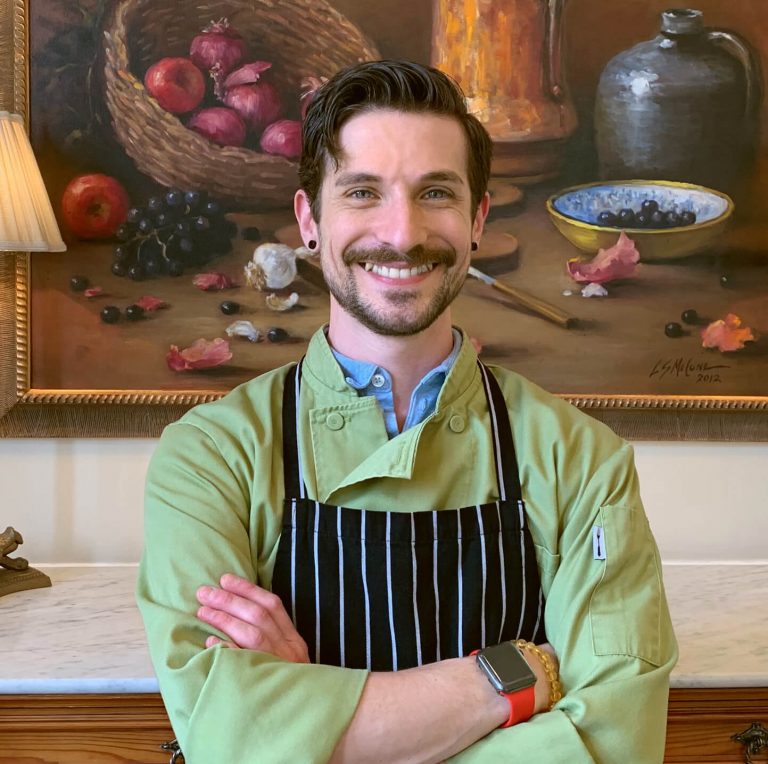 Chef Josh Catone has been working in the bed and breakfast business for over 10 years, acting as Executive Chef of The Murphin Ridge Inn in Adams County, Ohio for 5 years before moving back home to Pittsburgh. He's been with the Inn for 3 years, managing front-of-house operations and serving as an integral part of the culinary team.