The AAA 4-Diamond is held by fewer than 1,600 hotels across the US! 4-Diamond rating means you can expect: "Refined, stylish with upscale physical attributes, extensive amenities and a high degree of hospitality, service and attention to detail."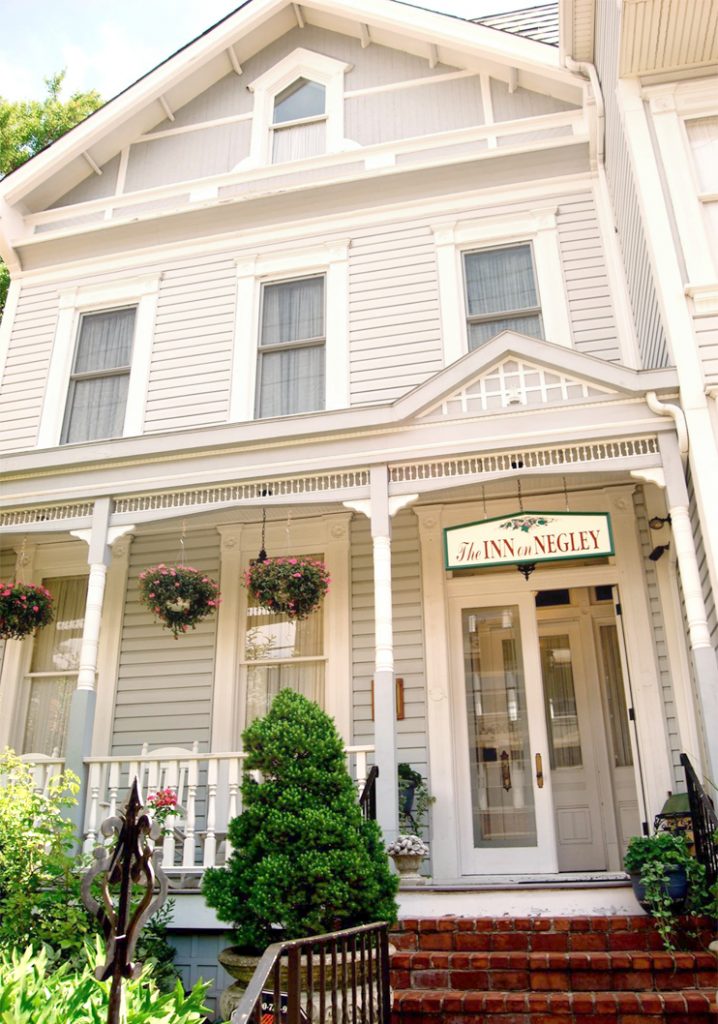 We're rated #1 on Trip Advisor
Nestled down in the heart of Pittsburgh lies an exceptional jewel for both local and out of town guests. We visited in December and walked into Christmas beauty with our highlight being a one of a kind gorgeous Christmas tree. The service was outstanding, the food was exceptional and the room was not only beautiful and cozy but also very clean! The inn at Negley is the place to go weather you are from out of town or local!
Great catering by Inn on Negley!
My wife and I had a housewarming party catered by a great crew from Inn on Negley, including Nick, Greg, and Josh. Nick is an A+ chef and he curated a seasonal menu of delicious and creative hors d'oeuvres that everyone loved. Greg was our bartender and he prepared anything and everything, including an unbelievable white sangria that was n hot demand all night. Josh too couldn't have been better, he really helped with the flow of the evening. He helped set up, greeted guests, passed food, cleaned up food and drink; he just did it all. It was so nice to throw a great party and not have a giant mess at the end of it! Josh, Greg, and Nick left the kitchen (and much of the house) in the same condition as before the party started. The guys were all so pleasant, professional and highly skilled at what they do. This is our crew now and in the future!
The Inn on Negley is the best bed & breakfast in Pittsburgh! The rooms are beautiful and comfortable with high-end bedding & amenities. We love the location that is walking distance to shopping & restaurants. It was a cold night when we stayed & when we returned from our walk, we enjoyed the complimentary wine & cookies by the fire place! The breakfast is the shining star about this inn with amazing chef creations & choices. The staff is friendly & attentive which is icing on the cake when you stay at the Inn on Negley!